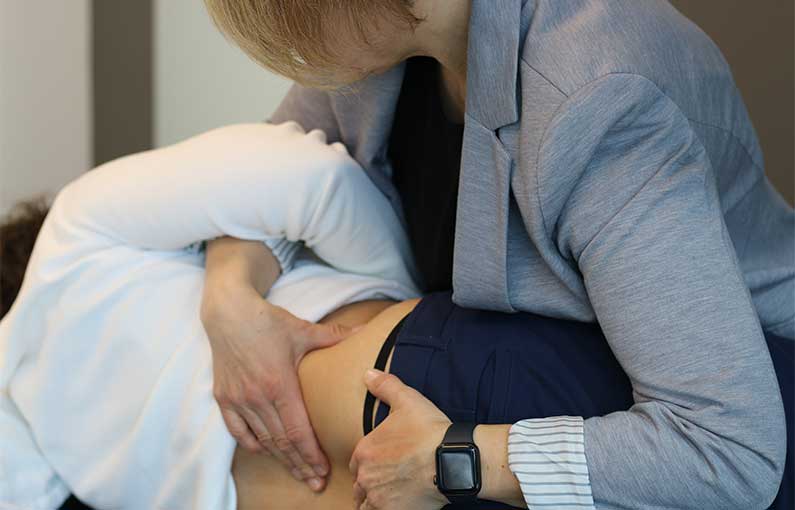 Enhanced Physiotherapy Benefits Program for THP Staff
Trillium Health Partners (THP) is pleased to announce a one-year pilot program starting on February 23, 2023 to offer staff a limited number of physiotherapy sessions through a partnership with Insight Health Solutions, one of Canada's largest hospital based health and wellness service providers operated by THP Solutions.
Eligibility and Access
This program provides all full-time, part-time, and casual staff employed by THP with up to four physiotherapy sessions, inclusive of an initial consultation, to support their health and recovery. The eligibility criteria for this program are as follows:
Staff who have extended health benefits for physiotherapy are eligible to access this program once they have used up their yearly physiotherapy benefits through their primary or secondary health insurance provider.
Staff who do not have extended health benefits for physiotherapy are able to request access to this program at any time during the pilot period.
At this time, this service is not available to professional staff, learners, or volunteers but these groups are welcome to contact Insight Health Solutions directly to access these services through their primary or secondary extended health benefits or through direct payment.
Resources
Staff can access these services through the THP Staff/Professional Staff Online Portal by clicking here.
If you would like more information about this service and how to access it, please click here .
For inquiries regarding your specific physiotherapy needs, questions related to scheduling or for access to other services please contact Insight Health Solutions at 905-813-4187 or at InsightWR@thp.ca.